Author: Jon Zazula
Narrator: Jon Zazula
Length: 7 hours 13 minutes
Publisher: Crazed Management LLC
Released: Jul. 21, 2020
Genre: Memoir; Music
Heavy Tales is the detailed, never-before-told story as lived by Jonny Zazula. A riveting, tumultuous journey from renegade youth to metal music mogul, with detailed accounts of the struggles and successes along the way. How he created Megaforce Records and CraZed Management out of a flea market in New Jersey with his wife, Marsha, to discovering Metallica and launching a musical genre that forever changed the scope of music history. The hundreds of artists they worked with would go on to release some of the most prolific and important albums in heavy metal history, giving it its Golden Era.

Penned by Jonny Zazula and co-written by Harold Claros-Maldonado, Heavy Tales details the stories of how Jonny Z worked miracles by managing and releasing albums by Metallica, Anthrax, Testament, Mercyful Fate, Raven, Overkill, Exciter, Stormtroopers of Death, Method of Destruction, Ace Frehley's Comet, King's X, Ministry, Mindfunk, Nudeswirl, Warren Haynes, Disco Biscuits, and many more, and how one night in 1984, he jokingly created rap metal before anyone else conceived the idea.

With a foreword written by Chuck Billy, plus a bonus feature gallery with more than 100 rare photographs unearthed from the MegaVault, Heavy Tales is the definitive American story of a family man with a dream, determined to prove to the world that heavy metal belonged on the stage, on the radio, and in your living room.

Exclusive only to the Heavy Tales audiobook is a collection of Q+A's taken from 10 live broadcasts from the Brothers Grimm radio show on Cranium Radio.com, where Jonny answers 89 unfiltered questions from listeners giving an even deeper look into his life.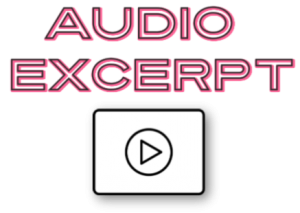 JONATHAN ZAZULA
is the owner of New Jersey's Rock n' Roll Heaven record store and founder of Megaforce Records. Zazula's record store in East Brunswick, New Jersey made him a central figure of the East Coast metal scene, regularly playing demo tapes sent to him through his underground tape-trading network. His central role in the East Coast metal scene would later be an essential factor in launching the career of Metallica. Zazula offered the band their first opportunity to play in the New York area, coordinated a touring schedule, and later released their debut album Kill 'Em All. Zazula went on to sign and work with other artists including: Warren Haynes, Testament, Tad, Overkill, Frehley's Comet, King's X, Ministry, and Anthrax. He lives in Furlong, Pennsylvania, with his wife Marsha and daughter Blaire.
Gah! I have been SO EXCITED for this book. ANd honestly, who wouldn't be? I mean, you're basically given the chance to go down memory lane with a legend. Plus it's the eighties and heavy metal and Metallica and everything that goes along with this wild and oftentimes unpredictable lifestyle.

This memoir was meant to be in audiobook format. I mean, Zazula narrates it himself and it's literally like you are sitting around relaxing and he just starts relaying all of these amazing stories intertwined into one life. And I don't really think that this book would be as effective in text as it is in audiobook form. This is a story meant to told verbally and it just works as an almost conversation.

This is one of those memoirs that you can go into expecting a crazy ride and leave feeling satisfied. There's just something about the music from this time that I can always tune in to and thoroughly enjoy. And this book was just like that. Yes it may have been ramble-y, but coming from someone like this you know that those are the best types of stories.


Plugging you into the audio community since 2016.
Sign up as a tour host here.
**I received this audiobook as part of my participation in a blog tour with Audiobookworm Promotions. The tour is being sponsored by Crazed Management LLC. The gifting of this audiobook did not affect my opinion of it.*